By Natan Skop, producer and actor for Theater in the Rough
Should I bring my kids to Measure for Measure?
Actually, I get that question every year, whatever play we're doing! And I appreciate it when people ask.
When we took on Measure for Measure this year, we knew the show had some complicated themes and plot points, like many Shakespearean plays. In fact, I can't think of a single play by Shakespeare that doesn't have anything potentially provocative, whether it's a severed head, a sword fight, or sexual exploitation.
And I know Shakespeare isn't alone. Any play that gets us interested enough to put it on is going to be complex, with things that make us squirm and pull our interest. That's natural after all, because the only stories worth telling are the ones that reflect life around us, and life sure is full of things we'd rather edit out. And it's natural that we want to protect children and other people we feel responsible for and at least let them skip the bits that make us feel uncomfortable.
Like every year, we're working to present a playful and dramatic performance that will remain suitable for all ages in a public space. Everyone gets something different from watching a play, and we believe that it's important to create conversation on every level about what people take in, and to encourage asking questions and exploration.
IPresenting family-friendly theater raises a lot of questions. What kind of family? Is this for families only? Does family really mean just kids, or adults too? What ages is this suitable for? And what's considered friendly? How do you decide that?
Questions are great! As actors, directors and theater-makers, we deal with questions all the time. How should I say that line? How should I play that role? We believe that meaningful theater is about having a conversation based on questions, where we can research, discuss and try out different answers, together. We argue our way through the rehearsal process and bicker our way onstage. But through our conversations, we're able to delve deeply into our personal connections to the characters and to ourselves, and it's important to be able to share that with the audience as much as possible.
And it's important for the audience to have questions, too! Not only did you like the show or not, but what choices did you like and why? How do the things you see onstage make you feel and what do they make you think about? Specifically this year, I hope that ideas about the critique of power and authority, questions about mercy and justice, dilemmas about morality and faith, and conversations about consent and physicality will be something that anyone, including kids can relate to before, during or after they watch the play.
Moreover, I think these questions are more relevant for younger audience members, as they reflect the world that kids are growing up in.
We're taking these issues and our audience's engagement with them seriously. On August 18th, 22nd and 26th, we're proud to offer preshow workshops for kids and adults. We've worked to develop age-appropriate materials suitable for each age group to let participants get to know and think about the play in advance, as well as just having fun outside! We're lucky to have a team of experienced educators to facilitate.
And if you're curious to just sit down and talk about the play before you see it, we have a free preshow discussion group available, as well as a special evening exploring Measure for Measure and the Talmud on August 20th!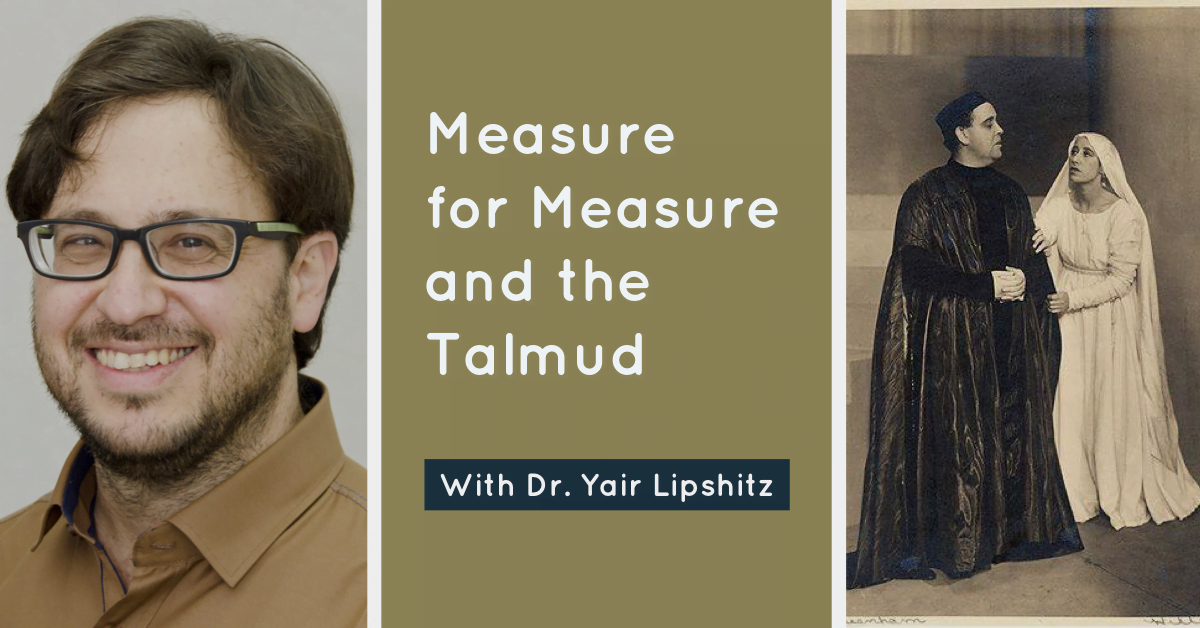 But we know not everyone can come those nights, so I'm attaching here a link to our preparation packet for younger audiences with material taken from our program, including a synopsis of the play, questions to think about during the show and pictures of the actors and characters.
---
I hope to see you at the show! It's totally free with a suggested donation, so you can always come by and see what you think. I've been going to see Shakespeare since I was 4 years old, and I haven't regretted a single play I've seen. At the end of the day, each person has to decide for themselves what they enjoy.
It's ok if you don't agree with the choices we've made onstage, it's only one possible avenue of interpretation. I'd love to hear what you think after the show and am looking forward to many further discussions. And I'd love to hear any thoughts or challenges you have in presenting theater for the whole family.
Natan Skop
Producer, Theater in the Rough
Playing "Angelo" in Measure for Measure: in motion
Free, August 14-27 in Bloomfield Park, Jerusalem